About Us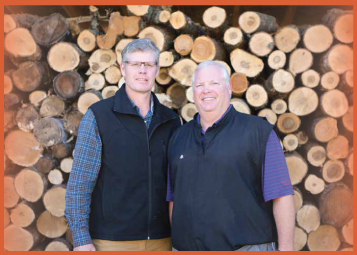 Ahlborn Equipment Inc began in 1961 as a family-owned business. Second-generation owners Tracey and Woody Ahlborn maintain the same passion, dedication, honesty, and loyalty to their customers as the founder, Gene Ahlborn. Providing chainsaw and lawn and garden accessories to our customer base for over 60 years has given us the experience and expertise to understand the needs of our customers. At Ahlborn we are continually adding new product lines to meet your needs. We thank you for the opportunity to work with you and your company. We will strive to make your experience with Ahlborn Equipment rewarding. We have a passion for what we do, and we want to pass that along to you. The great people behind Ahlborn Equipment Inc are here to ensure that you will receive what you want— the way you want it. We take a great deal of pride in our products. Ahlborn Equipment Inc offers high quality products at affordable prices.
We pride ourselves in offering you the highest quality products, for all of your safety clothing needs. With our great prices and exceptional service, you are sure to be pleased with the products that you receive from Ahlborn Equipment Inc.
Our goal is to provide the best pricing, service, and product information to our customers.